Support and Companionship on the Journey of Aging and Serious Illness
Care Partners of Cook County provides vital support and services to help clients and their families  address the transitions of aging, serious illness and end of life with safety, dignity, and confidence.
Care Partners works in collaboration with the North Shore Health Care Foundation, North Shore Health, Sawtooth Mountain Clinic and other community service organizations.
Upcoming Events
 Light Up a Life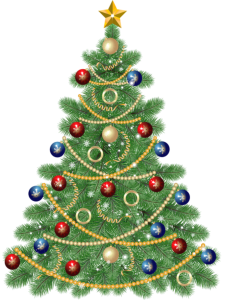 The 11th Annual "Light up a Life" offers community members the opportunity to celebrate the life of a loved one during the holiday season. Each donation lights one bulb in memory of one person on our memory tree, which will be located downtown in front of the Johnson Heritage Post. The Tree Lighting Ceremony will be inside the Johnson Heritage Post on Thursday, December 12th at 5:30 pm. For more information or to donate, click here.
Mindfulness-Based Dementia Care (MBDC)

A Program for Family Caregivers with Michelle Barclay
8-week Mindfulness-based Course sponsored by Care Partners
January-March 2020
at Cook County Higher Education
Learn new skills that can help you cope with the challenges and stresses of dementia care. Mindfulness allows you to pay attention to the present moment with nonjudgmental awareness and acceptance. Putting it into practice as a caregiver may greatly improve the quality of life for both you and the person in your care.
Michelle Barclay has 25 years' experience leading programs on aging and dementia that help older people thrive. She will teach the class through inter-active television with Kay Grindland as local host. Michelle will join us to lead the retreat in person. The course is made possible through collaboration with Cook County Higher Education and funding from the Cook County Community Fund and Lloyd K. Johnson Foundation.
Created specifically for dementia caregivers, MBDC includes a series of classes over 8 weeks and a day retreat. Classes will be held on Tuesdays: January 21, 28, February 4, 11, 18, March 3, 10,17, from 10 am until noon. The retreat will be held on Saturday, March 7 from 9:45 am to 4 pm.
Cost for the program is $200 with $100 scholarships available on request.
To learn more about the class, contact Kay Grindland at Care Partners at 387-3788. Click here for an event brochure. To register call Cook County Higher Education at 387-3411 or online at www.northshorecampus.org
Death Cafe Convenes Again
Death Cafes are an innovative way for communities to provide a safe space to talk about death. There is no agenda or objective, no intention of leading people to any conclusion, product or course of action – just casual, respectful and open discussion designed 'to help people make the most of their (finite) lives'. The Grand Marais Death Café is hosted by local Death Doulas Pat Campanaro, Margy Nelson, Suzanne Sherman, and Jean Skeels. Come enjoy beverages, snacks (including cake!) and good conversation on Monday, December 16th, Sawtooth Clinic Classroom from 5:30 – 7:00pm.
Caregivers Coffee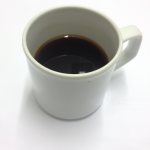 The Caregiver Coffee group meets to share resources and discuss topics related to caregiving at Birch Grove in Tofte on the 2nd Fridays of the month at 10 am. All are welcome!
Dementia Friendly Cook County
Those with dementia and their caregivers are a vital part of our community. Care Partners of Cook County is active in promoting ways to help them feel welcome, comfortable and successful when encountering Cook County services, agencies, and businesses. Opportunities include classes in becoming a Dementia Friend, study programs for churches and schools, and trainings for retail businesses and agency staff.
Confidentiality
Care Partners' staff and volunteers respect your privacy and will not share any information about you without your consent.