Support and Companionship on the Journey of Aging and Serious Illness
Care Partners of Cook County provides vital support and services to help clients and their families  address the transitions of aging, serious illness and end of life with safety, dignity, and confidence.
Care Partners works in collaboration with the North Shore Health Care Foundation, North Shore Health, Sawtooth Mountain Clinic and other community service organizations.
News & Updates
Care Partners is Still Here, But Different
A message to Care Partners clients, partners and friends
Care Partners is evolving to help protect our clients, volunteers and staff and respond to the need for seniors to stay safely at home. Care Partners' office is no longer open to the public. Staff are working remotely, and will return your calls and emails during regular office hours:  M-F, 10 am to 3 pm.  Memory Café and Caregiver Support Group are canceled through the end of April.
Telephone Support:  Care Partners staff and volunteers will no longer provide in-person visits, but will focus on using phones, and other means to stay in close contact.
Rides will be carefully monitored. For now, we will provide rides only to important medical appointments after careful screening questions to make sure all involved are healthy and have limited exposure.
Delivering Supplies:  Care Partners volunteers will assist as possible with delivering supplies to high risk individuals who need to stay safely at home.
Please call Care Partners at 387-3788 or email us at carepartners@boreal.org if you have any questions, needs or concerns. We appreciate each one of you and are grateful to be part of a strong and caring community.
Health Care Planning, POLST, and End of Life
In the face of all the fears and worries brought up by the COVID-19 pandemic, it can actually be reassuring and empowering to plan for what you would chose if you became gravely ill. Completing a Health Care Directive can be a gift to your family, and vital to our local providers as they work to respond to COVID-19 in our community. Care Partners staff is ready to help you think through and document your wishes. Click here to learn more.   
Ongoing Events
Caregivers Coffee is Canceled for April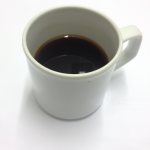 The Caregiver Coffee group meets to share resources and discuss topics related to care-giving at Birch Grove in Tofte on the 2nd Fridays of the month at 10 am. All are welcome!
Cook County Memory Cafe is Canceled for April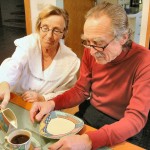 The Cook County Memory Café is held on the second Thursday of each month from 1:00 – 2:30pm at the Hub/Senior Center in Grand Marais. Pre-registration is requested, but not required. Click here to pre-register online. 
The challenge of living with memory loss can make social connections more difficult just when they may be most helpful. A Memory Café is a free, casual gathering where people with memory loss and the family or friends who care for them can come together in a safe, supportive, relaxed environment. Guests share conversations over a cup of coffee and games, crafts, music or other simple activities. Memory Cafés are not a form of respite care. Instead, they offer a place where both caregiver and care recipient can enjoy one another's company and interact with others who share similar experiences. Click here for more info about Memory Cafes.
Interested in volunteering at a Memory Cafe? Click here to tell us who you are and how you might like to help.  Thanks!
Dementia Friendly Cook County
Those with dementia and their caregivers are a vital part of our community. Care Partners of Cook County is active in promoting ways to help them feel welcome, comfortable and successful when encountering Cook County services, agencies, and businesses. Opportunities include classes in becoming a Dementia Friend, study programs for churches and schools, and trainings for retail businesses and agency staff.
Confidentiality
Care Partners' staff and volunteers respect your privacy and will not share any information about you without your consent.