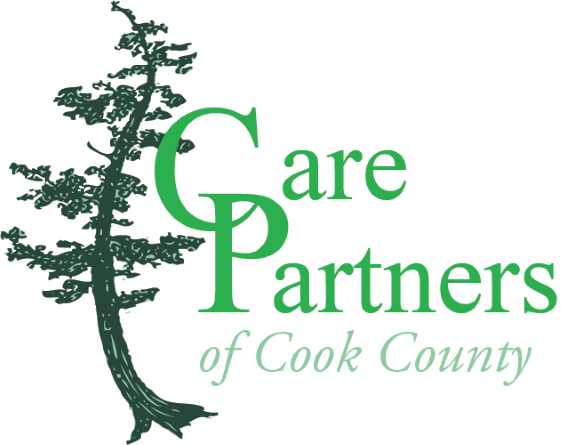 Care Partners of Cook County, Minnesota is seeking a qualified leader for the position of Executive Director.
Cook County, with a population of 5600 full time residents, is located in northeastern Minnesota on the north shore of Lake Superior.
Care Partners is a community-based aging services organization providing companionship and practical help to older adults and the people who care for them. Programs and services include chore help, rides, volunteer visits, nurse care coordination, end of life presence, and caregiver and dementia support.
Overseen by a Board of Directors, the Executive Director leads all facets of Care Partners including program development; managing and growing the $195,000 operating budget; submitting and administering up to 12 grants per year, overseeing a committed staff of three part-time individuals and cadre of 50 volunteers, and collaborating with Aging Services organizations locally and regionally.
Specific responsibilities include: leadership, administration, fiscal management, fundraising, external public relations, strategic planning, and supervision/staffing.
Desired Qualifications:
A post secondary degree in a pertinent field and/or equivalent experience in business, aging services or non-profit management and operations is preferred. The Executive Director must have excellent supervisory skills and be able to work collaboratively with a board of directors, staff, volunteers, clients, donors and the community. A successful candidate will have excellent verbal and written communication skills and must be able to work independently and with community partners and staff to seek solutions to resolve problems as they arise. Good time-management and organizations skills are also necessary.
Additional Requirements:
Must be fully vaccinated against COVID-19 and pass a background check.
This is a full-time, salaried position. Salary is commensurate with experience and education. Benefits include an additional monthly medical stipend and paid time off.
Questions may be directed to Board@carepartnersofcookcounty.org or 218-387-3788.
Please submit a resume, a list of three professional references and a letter of interest to Board@carepartnersofcookcounty.org or Care Partners of Cook County, P.O. Box 282, Grand Marais, MN 55604.