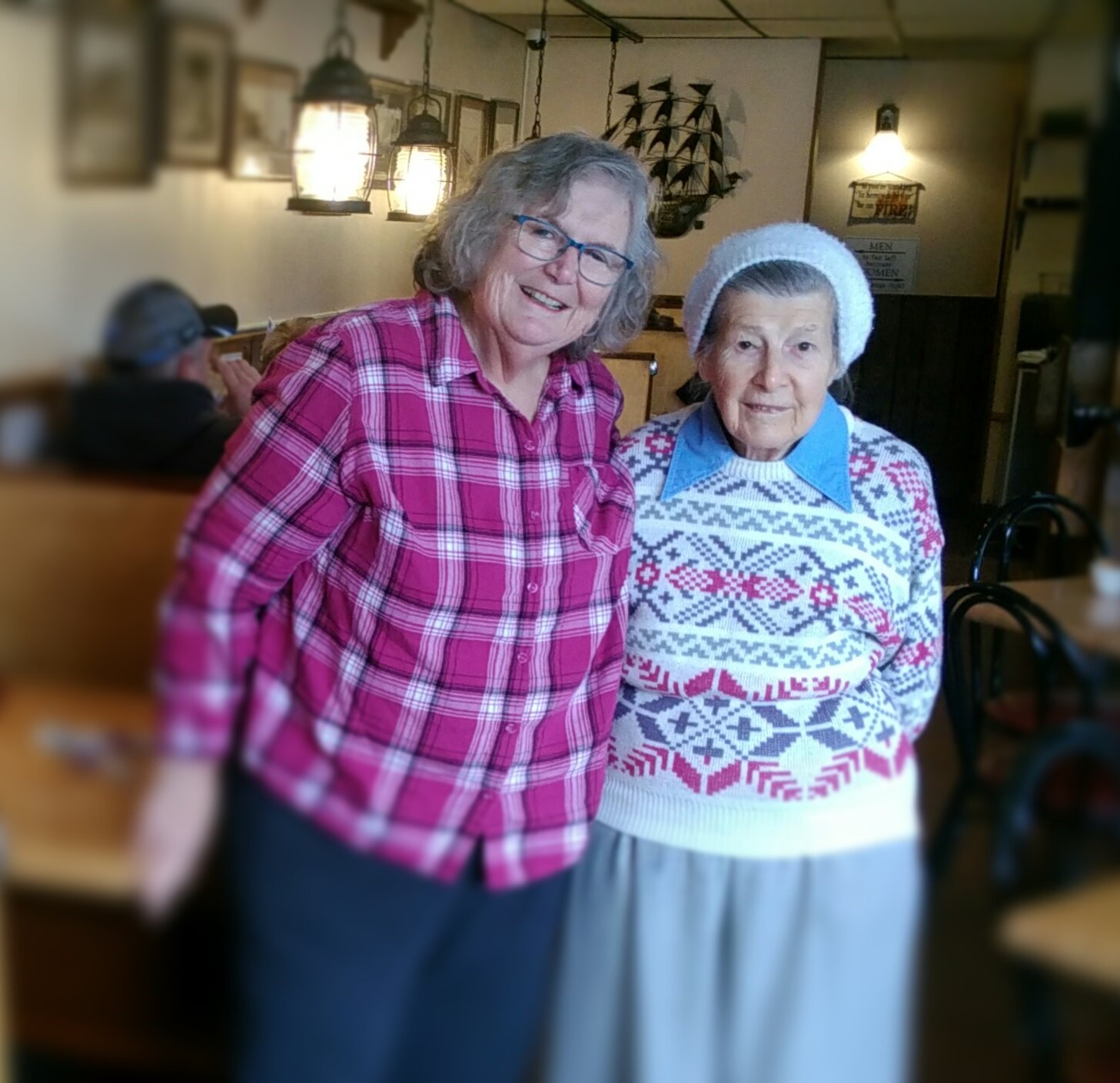 There are many ways to give practical help and companionship for our Cook County senior friends and neighbors!
Provide rides locally or to Duluth
Enjoy a friendly visit
Lend a hand with a chore project
Greet or assist at a Memory Café
Our volunteer training, backgrounding and ongoing support reassure both you and the client. You choose assignments that fit your schedule and interests, get reimbursed for mileage, and know you are making a real difference.
With the help of Cook County Higher Education, this fall we are offering training both in person and via Zoom! **Brief update: due to the continuing increase in Cook County's COVID cases, Companion training will be held by Zoom only! Stay tuned for updated information about Chore and Volunteer Driver trainings…
Companion Training
Wed., Sept. 22 & 29, 4:30-7:30 pm, and Oct. 6, 6:30 -7:30 pm (Dementia Friends)
This 7 hour training lets you meet staff, and learn about safety, end-of-life,   comfort measures, dementia, spirituality, elder awareness,  and communication. This training will be offered by Zoom only!
Volunteer Driver Training
Wed, Nov 17, 1-3 pm
(call to make alternate arrangements)
Chore/Delivery Training
Wed, Oct 27, 3-5 or 6-8 pm
(call to make alternate arrangements)
Memory Café Volunteers Needed!
Volunteers help to set up and welcome those with memory loss and their caregivers for a casual, fun social event. The Memory Café meets the third Thursday of each month from 1-2:30 pm at the Hub/Senior Center in Grand Marais. You are welcome to volunteer as often as your schedule permits!