Welcome to the Care Partners Volunteer Portal! This page provides a way for Care Partners volunteers to stay connected and to be supported in your important work, especially as our offices remain closed and restrictions make gathering in person very difficult. If you have ideas about things you'd like to see included here, please let me know. – Christie
---
Happy March Birthday!
Alicia Deschene – 1
Julie Collman – 3
Carolyn Schmidt – 11
Phyllis Parker – 15
Suzanne Sherman – 15
Judy Peterson – 17
Helena Blake – 18
Mike Carlson – 19
Nora Bockovich – 22
Colleen Brennan – 23
Mary Sanders – 24
Lone Olsen – 25
Marisa Ramey – 31
---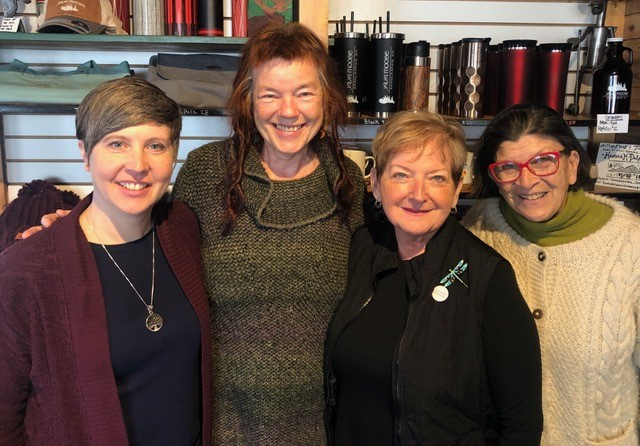 Thank you to the Cook County End of Life Doulas for their presentation at our recent volunteer meeting. To find out more about their good work, visit the "End of Life Doulas" page on the Care Partners website. You can also stop by a virtual Death Cafe hosted by the Doulas the fourth Thursday of every month at 6 PM. (Zoom link: https://us02web.zoom.us/j/81744740124)
---
COVID-Related Updates
3/12/21 UPDATE

– For Senior Rides trips to Duluth – it may be possible for you and your client to be in your vehicle without masks – if both you AND your client are fully vaccinated and comfortable with it. There are a couple of other "boxes" to check off before giving the okay, so please contact Care Partners office before making that decision. Thanks!
3/12/21 UPDATE –

North Shore Living Care Center has resumed the opportunity for indoor visits – with several important safeguards still in place. For example, visitors need to make an appointment by 8 pm the day before they wish to visit. Please click here

to download the latest indoor visit guidelines from the Care Center.
Please let us know if you've received the COVID vaccine. If two shots were administered, please also let us know the date of your second dose.

Email the info to christie@carepartnersofcookcounty.org.
In light of recent CDC recommendations we may, case by case, allow some expanded rides and in-person visits IF both client and volunteer are fully vaccinated. These need to be pre-approved by Care Partners staff, so please contact the office if you are interested.
We continue to monitor guidelines from national, state, and local authorities and will keep you posted about any changes to our policies.
Announcements & Reminders
We are grateful to the clinic for giving Care Partners staff building access to answer phones from 10 am to 2:30 pm Monday through Friday. Please note that we are not yet able to open the office to volunteers or clients. After office hours you are welcome to leave a voicemail message, or if the call is urgent you can call Kay at 218-370-2369 or Christie at 319-551-5845.
---
In order to comply with MN state liquor delivery requirements, we are no longer able to deliver alcohol to clients. Liquor is allowed in a volunteer's vehicle only if the volunteer is transporting a client who has purchased it. Feel free to give Christie a call if you have any questions.
---
All Care Partners staff and volunteers are required to review and sign a Confidentiality & Security Policy Agreement each year. You can read, sign and submit the form online by clicking the link below. Thanks for your continued commitment to care for our clients with dignity and respect!
In addition, Senior Rides volunteers are required to send a copy of their auto insurance declaration page each year showing that they continue to carry liability coverage of at least $100,000. This documentation can be sent via mail (Care Partners, Attn: Christie, PO Box 282, Grand Marais, MN 55604) or through the secure email service below. Your insurance agent can help you find the correct documentation if you're not sure what to send.
---
Our next volunteer meeting is scheduled for June 2nd from 1:00-2:30pm. Although we have tentatively planned another virtual meeting via Zoom, we're hoping the weather might cooperate for an outdoor get-together. Our fingers are crossed – stay tuned!
---
Upcoming Training
---