Services and programs tailored to meet your needs on the journey of aging, serious illness and end-of-life.
When you need support on the journey of aging or serious illness, Care Partners is here for you. Our Care Coordinator listens to your needs and goals, and supports you in staying in your home, maintaining your health and quality of life, arranging help, and planning for care. Whatever your need, we use collaboration, compassionate care, and trained volunteers to provide services to improve the quality of life for those with life-threatening, life limiting or chronic illnesses.
Volunteer Visits
Trained volunteers provide companionship, check-ins, presence at end-of-life, and respite for caregivers.
Advanced Care Planning
Coaching to complete a health care directive and communicate wishes to family.
Resource Coordination
Assistance finding resources that work for individual goals.
Call 218-387-3787 or email marnie@carepartnersofcookcounty.org to reach a Care Coordinator.
Trained volunteers provide rides for those 60 and over in Cook County and to Duluth when Arrowhead Transit or family and friends aren't an option. Rides are for medical, personal appointments, wellness, social activities and errands.
Includes rides for:
- Medical and eye appointments in Duluth
- Medical, personal, and wellness appointments in Cook County
Please give us 48-72 hours advance notice to find a volunteer.
To arrange a ride, call 387-3788. For more information, call or email info@carepartnersofcookcounty.org.
Assistance for those 60 years old and over with short-term tasks that can be burdensome, stressful or unsafe.  Examples include:  replacing light bulbs & batteries, yard work, minor carpentry, moving boxes, organizing/cleaning, and grocery delivery. 
We also maintain a list of area businesses and contractors who may be available to hire for on-going services such as lawn care, snow removal and housekeeping.
To arrange help, call 387-3788. For more information, call or email info@carepartnersofcookcounty.org. 
Caregiving is a wonderful gift to a loved one.
And it can be challenging and stressful. Let it also be a gift to you. You don't have to neglect yourself and try to do it all. Let caregiving teach you to find your strengths, to believe in yourself, and to protect your health. You are not alone. Care Partners can connect you with others who are glad to support you in this important work.
Coaching
Using a coaching model, a trained Caregiver Consultant helps assess caregivers' needs, reduce stress, and gather support to cope with a loved one's illness. Coaching allows you to travel this journey of caregiving in your own personal way, honoring your individual situation, strengths, and goals.
Caregiver Programs
 - Events and education events are typically offered several times a year to learn from other caregivers, gain coping skills and find resources.
 - Caregiver Coffee group meets monthly in Tofte to share resources and discuss topics related to caregiving.
Respite Volunteers
Volunteers stay with a loved one to give caregivers a break.
To reach a Caregiver Consultant call 218-387-3787 or email marnie@carepartnersofcookcounty.org. 
Cook County's End of Life Doulas are here to serve individuals who are at end of life by providing them with emotional, social, and spiritual support as they go through this final journey. The Doulas help people reflect on their life and support them in making decisions about how they want this last chapter to unfold so that it is done in a way that empowers, supports, and brings dignity and peace to this most sacred part of life.
Click here to request Doula services or for more information.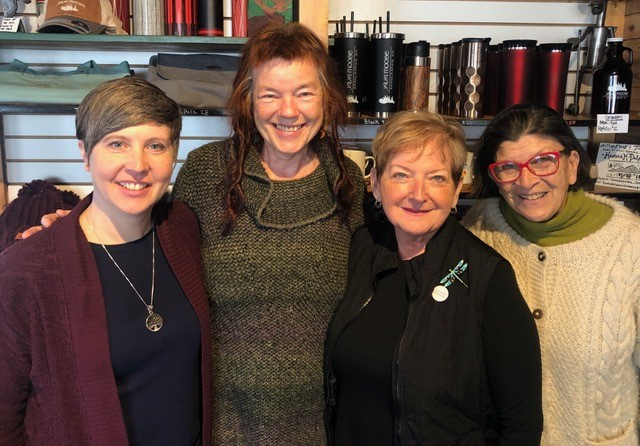 Confidentiality
Care Partners' staff and volunteers respect your privacy and will not share any information about you without your consent.
Fees/Cost Sharing
Care Partners does not require clients to pay, but we encourage you to donate or share in the cost. We depend on these contributions to sustain our program.