Support and Companionship on the Journey of Aging and Serious Illness
Care Partners of Cook County provides vital support and services to help clients and their families  address the transitions of aging, serious illness and end of life with safety, dignity, and confidence.
Care Partners works in collaboration with the North Shore Health Care Foundation, North Shore Health, Sawtooth Mountain Clinic and other community service organizations.
Care Partners Fall News 2020 is here
Find out about our latest services, programs and volunteer opportunities!
Caring Neighbor Award
Celebrating Those Who Help our Elders Stay Safe & Connected
Do you know someone who provides important help to a  local elder (you or someone you know)?  Nominate them for our Caring Neighbor Award. Click here to complete a form to nominate someone or call us at 387-3788. The winner, selected at random from the nominees, will receive a gift certificate. We will share some of the stories on local media. Thank you helping to honor and encourage our caring neighbors!
Care Partners is Still Here, But Different
A message to Care Partners clients, partners and friends
Care Partners is evolving to help protect our clients, volunteers and staff and respond to the need for seniors to stay safely at home. Care Partners' office is no longer open to the public. Staff are working remotely, and will return your calls and emails during regular office hours:  M-F, 10 am to 3 pm.  Memory Café is cancelled until further notice, but we are in the process of developing a virtual Grand Marais Caregiver Support Group for those caring for loved ones with dementia. The Tofte Caregiver Support Group continues to meet via computer or phone. 
Telephone Support:  Care Partners staff and volunteers will no longer provide in-person visits, but will focus on using phones, and other means to stay in close contact.
Rides will be carefully monitored. For now, we will provide rides only to important medical appointments after careful screening questions to make sure all involved are healthy and have limited exposure.
Delivering Supplies:  Care Partners volunteers will assist as possible with delivering supplies to high risk individuals who need to stay safely at home.
Please call Care Partners at 387-3788 or email us at carepartners@boreal.org if you have any questions, needs or concerns. We appreciate each one of you and are grateful to be part of a strong and caring community.
Links to COVID-19 information for older adults:
COVID information flyer for older adults in Cook County
Link to Arrowhead Area Agency on Aging's COVID-19 information page
Silent Auction for Carol Harris Quilt!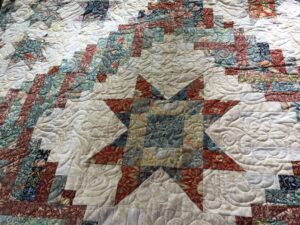 Love the quilts by Carol Harris and want another chance to get one?  Carol made us an extra quilt this year which we are offering through a silent auction!  Bids will be accepted until midnight October 31.  We will update this page daily with the current bid amount. Thank you for helping us support older adults as they navigate through the journey of aging in Cook County!
Top bid as of 10am, 10/25/2020: $250
Click here for details and to see more pictures of our 2020 Silent Auction Quilt.
COVID Resources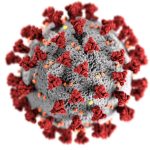 We've added a "COVID" category to our resources page.  Click on "Resources" at the top of this page (or click here) for a listing of COVID-related information, programs, and services for older adults in Cook County.  Let us know if you see something there that needs to be removed or if you know of a resource that we may want to add. 
The Quilt is Here!

This year's raffle quilt is here and on display at Drury Lane Books in Grand Marais! Raffle tickets are $5 each and are available from Drury Lane Books, Care Partners Board members or staff. You can also check with a Care Partners volunteer or order by mail. The drawing will be held November 5th. 
To order tickets by mail, include a check made out to Care Partners. Make sure to tell us how many tickets you'd like - you can make a note on the memo portion of the check. Mail check to: Care Partners Quilt, PO Box 282, Grand Marais, MN  55604. We'll mail your ticket stub(s) to you.  
If you have any questions, feel to call us at 218-387-3788 or email us at carepartners@boreal.org. 
A BIG thank you to Carol Harris for once again creating and donating a beautiful work of art!  
New Virtual Support for Local Caregivers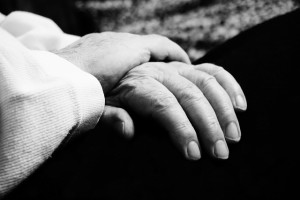 Even under the best of circumstances, caregiving can be a challenge. For many caregivers, COVID-19 adds yet another layer of stress as they deal with disruption to daily routines, and new worries for protecting the health of the person in their care. Social distancing makes self-care and connection more difficult. Caregivers are invited to give and receive support from others who understand the journey first hand by visiting our new monthly Virtual Caregiver Coffee. The group will meet on the 2nd Friday of the month from 10:00 - 11:30am beginning July 10. To get a link to the meeting or more info, please email group facilitator Nancy Koloski at nancykoloski@gmail.com or call Care Partners at (218) 387-3788. All are welcome!
Transportation Volunteers Needed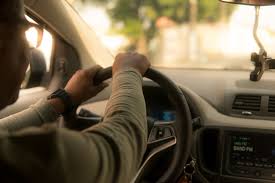 Care Partners needs volunteers to provide rides in Cook County and to Duluth. We are especially looking for drivers during the pandemic who are 1) not at risk of serious illness from Covid-19, 2) have larger vehicles that would allow better spacing with the passenger in the rear seat for social distancing and 3) willing to practice infection control procedures. Volunteers will receive a short training, complete a background check, and are reimbursed at $.60/mile with a minimum of $25 per trip. Volunteers choose their own assignments and the need is often not more than once or twice a week. Clients are mostly seniors and may or may not be symptomatic of Covid-19. Contact Christie at Care Partners for more information. Phone 387-3788, email chore@boreal.org or click here.
Grocery Shopping Assistance for Seniors
Care Partners and the Statewide Health Improvement Partnership (SHIP) have partnered to assist elders in our county with ordering groceries. A Care Partners volunteer can help you develop and organize your grocery list, place your grocery order, arrange for delivery of your groceries, or assist you in picking them up. This person will connect with you over the phone to assure your grocery needs are met. Resources available to you also include printed photographs of the grocery store shelves and copies of grocery list templates to make your planning easier. If you would like grocery shopping assistance, call Care Partners at 387-3788 or click here to submit a request for more information.
Interested in helping Cook County seniors with their grocery shopping? Click here to let us know who you are and how to reach you. Thanks!
Health Care Planning, POLST, and End of Life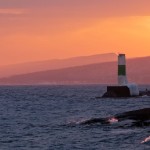 In the face of all the fears and worries brought up by the COVID-19 pandemic, it can actually be reassuring and empowering to plan for what you would chose if you became gravely ill. Completing a Health Care Directive can be a gift to your family, and vital to our local providers as they work to respond to COVID-19 in our community. Care Partners staff is ready to help you think through and document your wishes. Click here to learn more.   
For advanced care planning information related to COVID 19 from Honoring Choices Minnesota, CLICK HERE.  
Here's a video message about the importance of health care planning from Sawtooth Mountain Clinic Dr. Jenny Delfs:
Help with Fall Chores
We are hopeful that Care Partners Chore Volunteers can still get out and help seniors with fall clean-up and winter preparation around their yard and garden in September and October.   
If you'd like to help as a volunteer, give us a call or click here. 
If you are a senior who could use help, give us a call or click here. 
Caregivers Coffee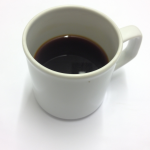 The Caregiver Coffee group meets to share resources and discuss topics related to care-giving. Until further notice, the group will meet either by computer or phone. When it is possible to meet face to face again, we will resume at Birch Grove in Tofte on the 2nd Fridays of the month at 10 am. If you are interested in connecting with this group, please contact Care Partners. All are welcome!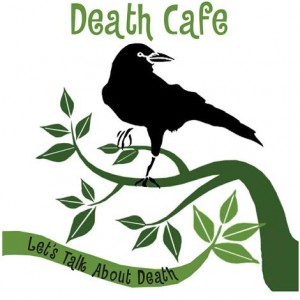 What on earth is a "Death Cafe"? The first cafe met in 2004 with the idea of breaking the unhealthy silence that often surrounds the topic of death. Since then, Death Cafes have spread quickly across Europe, North America and Australasia, and over 11,000 cafes have been offered in 73 countries.
A Death Cafe isn't a place, but an event in which people are invited to express their thoughts, dreams, questions and concerns about death and dying. Death Cafes have helped to relax the taboo of speaking about death, particularly with strangers, and have encouraged people to express their own wishes for after they die. Paradoxically, sharing about death often inspires participants to embrace a more meaningful life.
Cook County's End of Life Doulas host Death Cafes about once a month via Zoom.   The next Death Cafe will be held Thursday, October 22 at 6 pm. These confidential meetings are open to everyone!
Click here to join the Zoom meeting at https://us02web.zoom.us/j/81744740124 
Death Doulas' email address: pcampanaro@abetterdeath.info
For more information about the world-wide Death Cafe movement, click here.
Cook County Memory Cafe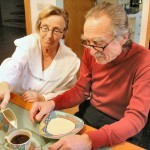 Until further notice, the Memory Cafe will be postponed or meet virtually by computer or phone. When it is possible to meet face to face again, we will resume on the second Thursday of each month from 1:00 – 2:30pm at the Hub/Senior Center in Grand Marais. Pre-registration is requested, but not required.
The challenge of living with memory loss can make social connections more difficult just when they may be most helpful. A Memory Café is a free, casual gathering where people with memory loss and the family or friends who care for them can come together in a safe, supportive, relaxed environment. Guests share conversations over a cup of coffee and games, crafts, music or other simple activities. Memory Cafés are not a form of respite care. Instead, they offer a place where both caregiver and care recipient can enjoy one another's company and interact with others who share similar experiences. Click here for more info about Memory Cafes.
Interested in volunteering at a Memory Cafe? Click here to tell us who you are and how you might like to help.  Thanks!
Dementia Friendly Cook County
Those with dementia and their caregivers are a vital part of our community. Care Partners of Cook County is active in promoting ways to help them feel welcome, comfortable and successful when encountering Cook County services, agencies, and businesses. Opportunities include classes in becoming a Dementia Friend, study programs for churches and schools, and trainings for retail businesses and agency staff.
Confidentiality
Care Partners' staff and volunteers respect your privacy and will not share any information about you without your consent.