A helping hand...
Assistance for those 60 years old and over with short-term tasks that can be burdensome, stressful or unsafe.  Examples include:
Replacing light bulbs & batteries

Yard work

Minor carpentry

Moving

Organizing/cleaning
We also provide referral services for on-going services such as lawn care, snow removal and housekeeping.
Clients are asked to share in the cost of chore services by making a suggested donation determined from a sliding fee scale based on monthly income. This cost share ranges from $4 to $25 per hour of service provided. Chore Service clients receive a letter at the end of the month calculating their cost share, but please know that Care Partners is pleased to provide these services whether or not a contribution is made. We trust that our clients value these services, and will contribute as they are able, when they are able.
To arrange help, call 387-3788. E-mail chore@boreal.org for more information.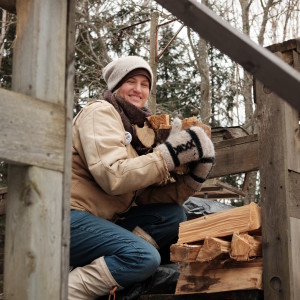 Become a Chore Volunteer
Help those 60 and over stay safely in their homes! Volunteers choose their own assignments and feel good knowing they are helping their friends and neighbors remain in the communities they love. 
Click here for more information about becoming a Chore Service Volunteer. 
In 2019...
Care Partners volunteers drove 2,119 miles to complete 135 chores over the course of 270 hours!