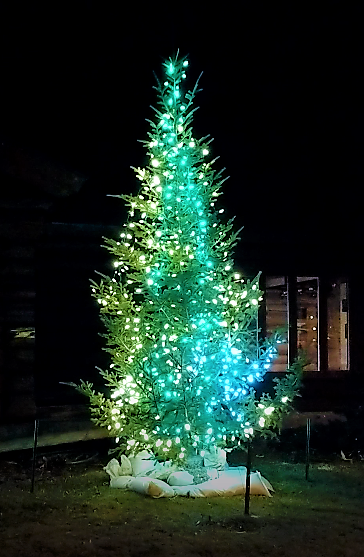 Celebrate the life of loved ones and support end of life care.
Help light Care Partners' tree in front of the Johnson Heritage Post!
Each $5 donation lights one bulb in memory of one person.
A Tree Lighting Ceremony of celebration and reflection will be held on Thursday, December 9, 5:30 pm at Johnson Heritage Post.
All are welcome!
If donating online, please enter "Light Up a Life" in the optional "write a note" space on the PayPal payment information page.