---
Aging Well Resources Website Goes Live!
---
---
Care Partners Quilt Raffle
The 2022 Care Partners raffle quilt is here and on display at Drury Lane Books in Grand Marais! Raffle tickets are $5 each and are available from Drury Lane Books, Care Partners Board members or staff. The drawing will be held during our annual Ice Cream Social at Sydney's Custard in Grand Marais on Sunday, August 28th. The pattern of this year's stunning quilt by Carol Harris is "Just Another Nine Patch" designed by Shelby Morris. The quilt measures about 90″ x 90″.
A BIG thank you to Carol Harris for once again creating and donating a beautiful work of art! This is the final quilt that Carol will make for Care Partners. Over the years she has made eleven quilts to help raise funds to support Care Partners! Thank you, Carol – we are incredibly grateful.
To order tickets by mail, include a check made out to Care Partners. Make sure to tell us how many tickets you'd like – you can make a note on the memo portion of the check. Mail check to: Care Partners Quilt, PO Box 282, Grand Marais, MN 55604. We'll mail your ticket stub(s) to you. If you have any questions, feel to call us at 218-387-3788 or email us at info@carepartnersofcookcounty.org.
Click here for more photos of the 2022 raffle quilt
A few of Carol's quilts over the years…
---
Caregiver Coffee
Caregiver Coffees are informal gatherings open to anyone who offers care and support to an older adult. Participants encourage one another, share resources and discuss topics related to caregiving. Caregivers are welcome to 'stop by' for coffee, tea, and conversation whenever their schedules allow!
Caregiver Coffees are offered at 10:00am the 2nd and 4th Fridays of the month at the Birch Grove Community Center, 9 Good Neighbor Hill in Tofte. Call Care Partners at 387-3788 to get connected.
---
Making a Difference
Thanks to your generosity, Care Partners was able support 109 senior  clients in 2021. We appreciate the wonderful volunteers and staff who hung in there in the changing conditions of the pandemic!
32 Senior Rides clients received 140 rides and logged 14,491 miles!
33 caregivers received coaching & support
19 clients received care coordination/end-of-life care
25 chore & 32 delivery clients received over 150 hours of assistance.
15 clients received over 163 volunteer visits
30 clients received 256 telephone reassurance calls
58 volunteers donated over 1200 hours
Thank you to all who supported Care Partners in 2021!
Grants
Duluth Superior Area Community Foundation
Federal Older Americans Act grant from the Arrowhead Area Agency on Aging
Live Well at Home Grant from the Minnesota Department of Human Services
Cook County Community Foundation
Cook County Public Health Fund
Head of the Lakes United Way
Lloyd K. Johnson Foundation
Northland Foundation
North Shore Health Care Foundation
Medica Foundation
Celebration Gifts in Honor of:
Care Partners staff
Cook County caregivers
Kay Grindland
Marnie Hovland
Jayne Johnson
Suzanne Sherman
Jennifer Trowbridge

Ruthanne Vos
Donors
Beth Abrahamson
Myrna & Steve Aldrich
Chel Anderson
Katie Anderson
Louise Anderson
Paulette Anholm
Gary & Mary Atwood
Treg & Denise Axtell
Sharon Rodning Bash
Linda Batchelor
Tracy Benson & Pete Kavanaugh
Yvonne Benson
Lee Bergstrom
Patsy & Bill Bernhjelm
Linda Blaine & John Ottis
Nora Bockovich
Roberta Bockovich
Kathryn & Ed Bolstad
Nikki Boostrom
John & Barb Bottger
Penny & Tom Bradovich
Sharon Brenner
William & Joan Burkhardt
Myron Bursheim
Pat Campanaro & Stan Tull
Mike Carlson
Jean Cochrane
Bobbie Collins
Tom & Dorothy Danielson
Suzanne Davies
Jenny Delfs & Jeff Kern
Anne Deneen
Shari & Jeff Denniston
Alicia Deschene
Lawrence Downing
Dan Edson
Joyce Elvestrom
Polly Erickson
Lois Eyinck
Karen Fehr
Dan & Diane Fitzgerald
Dennis Fitzpatrick & Maryl Skinner
Carrie Framsted
Anita Gavic
Nancy Giguere & Bruce Tyler
Glenn & Chelly Gilyard
Don & Gerry Grant
Judith Gregg
Karen Halbersleben & Jack Miller
Carol & Peter Harris
Ranna Hansen LeVoir
George Harrelson
David & Cathy Hawkinson
Emma Heath
Howard & Bonnie Gay Hedstrom
Barb Heideman & Duane Hasegawa
Joyce Heiskari
Carolyn Hollstadt
Peggy Hopf
William & Mary Lou Huron
Jay Hutchinson
Nancy Jewett
Beverly Johnson
Erik Johnson
Ethel Johnson
Jayne & Rick Johnson
Marlys Johnson & Bob Nesheim
Nancy Johnston
Robert & Ann Karrick
Beth & Art Kidd
Breana King
Karen Kobey
Nancy Koloski
Carla LaPointe
Mike & Kathy Lande
Evelyn Larsen
Nancy & Jeff Larson
Jerry & Joan Lilja
Layne & Rolf Lindquist
Jane Ljungkull
Jean Ljungkull
Donna & Orvis Lunke
Bill Lurton
Diane Marsyla
Robert Mattson
Ronald McClellan
Jack & Sandy McHugh
Marnie McMillan
Judy & Terry Meath
Jackie Meyers
Betty Michaud
Marilyn Morris
Norman & Printha Moe
Helen Muth & David Quick
Hyla & Arnold Napadensky
Yafa Napadensky & Bob Shannon
Karen Neal
Patrick Neal
Ingo Nelson
Paulette Nelson
Randi & Rick Nelson
Sue Nordman
Cameron & Chris Norman
Kathleen O'Neill
Ruthann Ohlsen
Lon Olsen
Grand Parcells
Phyllis Parker
Diane & Floyd Pearson
Joyce & Chuck Petek
Mark & Mary Peterson
Steven Pincus & Michelle Strangis
Annie Possis
Karen Ranning
Tom & Ann Rider
Sandra Riley
Donald Ring
Rena Rogers & Mary Sorenson
Mary & Mary Routh
Susan Roy
Ann Russ
Michael Sampson & Cathy Nevers
Mary & Doug Sanders
Carolyn & Milan Schmidt
Dolly & Bill Schnell
Matt & Anne Schuerger
Maria Sheehan
Rhonda & Chuck Silence
Alyssa Silvers
Liz Sivertson
Randy Sjogren
Fred & Fran Smith
Nancy Starr & Steven Nielsen
Lois Steven & Wayne Force
Todd Stivland
Sally Suck
Kathy Sullivan
Lynne Sullivane
Kaye & Marc Tavernier
Michael Valentini
Mary Vos
Linda Walker
Frithjof Wannebo
Suzanne Weber
Karin & Craig Westgate
Ken & Donna Wielinski
Patty Wilson
Susan Wolff
Kimber Wraalstad
Pamela Zalesky
Patricia Zankman
Memorials
Ruby Anderson
Darrellyn Barrett
Bobbie Bockovich
Sherry Cesarek
Fred Derewenko
Bernie Gestel
Enid Grindland
Frank & Mary Alice Hansen
Robert Haring
Gloria Hutchinson
Joyce Krueger
Don LaPointe
Hantz Larsen
Kenneth Lind
Robert Marsyla
Walt McCarthy
Ham Muus
Thomas Nelson
Judy Norvell
Brad Ranning
Phyllis Wassall Ring
Ellen Stubbs
Stanley Suck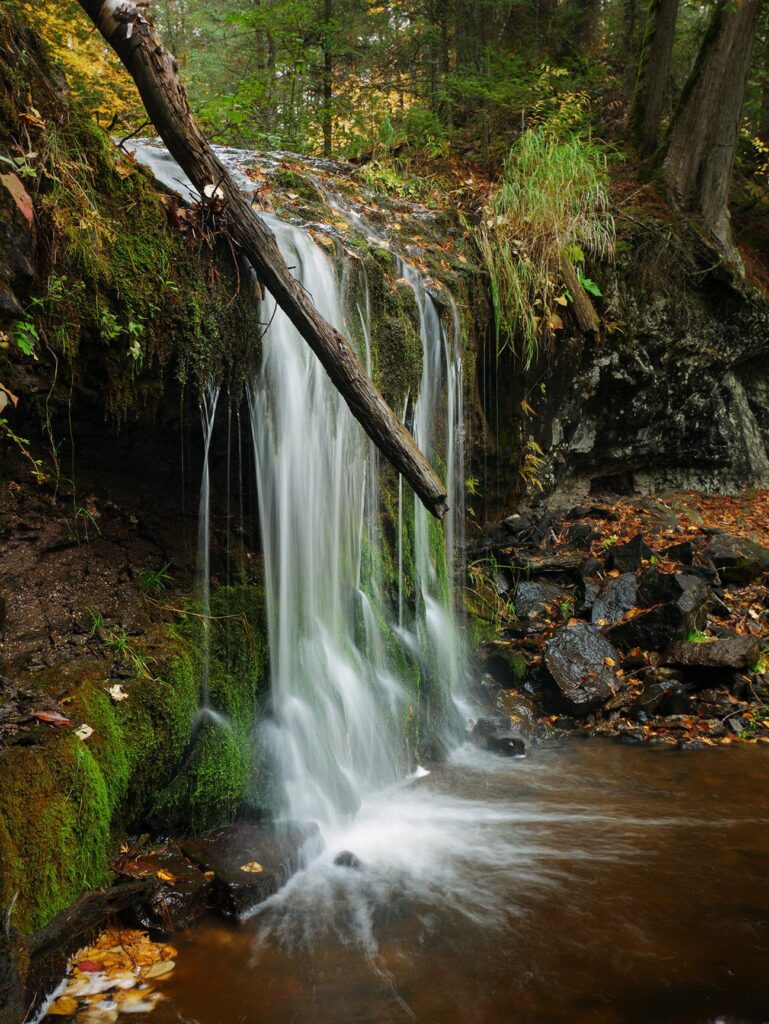 ---
Care Partners Staff
Kay Grindland
Executive Director
Marnie Hovland, RN
Care Coordinator
Christie John
Program/Volunteer
Coordinator
Martha Olson
Senior Services
Coordinator
Jenny Delfs, MD
Medical Director
Care Partners Board of Directors