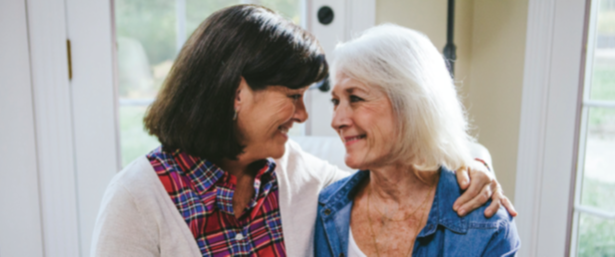 Our next Lunch & Learn – "Dementia Conversations" – will take place on Wednesday, April 26 from noon to 1pm at Cook County Higher Education or online via Zoom. We are excited to welcome guest presenter Jenna Pogorels from the Alzheimer's Association! AND – thanks to our generous lunch sponsor, Hamilton Habitat, Inc. – the first 20 people who register for the in-person class at Higher Ed are eligible for free lunch (a delicious chef's salad provided by The Hub!)
When someone shows signs of dementia, it's time to talk. Often, conversations with family about changing behaviors can be challenging and uncomfortable. This program offers tips on how to have honest and caring conversations to address some of the most common issues. Topics covered in the program will include going to the doctor, deciding when to stop driving, and making legal and financial plans.
This free class is part of a continuing series of Lunch & Learn events focused on aging well in Cook County, presented by Care Partners in partnership with Cook County Higher Education.
You can register here or call Care Partners or Cook County Higher Education (218-387-3411) for more information.