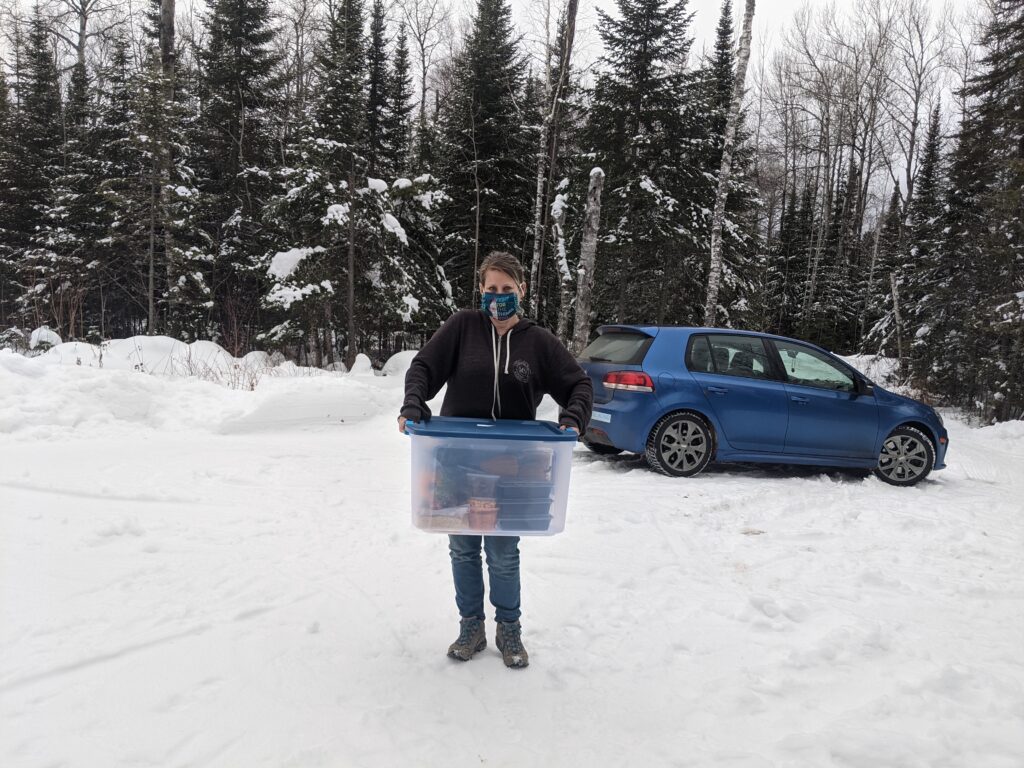 Care Partner's own Jennifer Trowbridge led an initiative exploring ways to bring nourishing foods – whole, sustainably sourced, and local -to Cook County residents who are struggling with serious illness or other health challenges. Jennifer engaged Christina Hartley Conroy, Diane Booth, Carol Bennett, Judi Barsness, and Pat Campanaro to help design and implement this community pilot project. Although Care Partners is not in the food or meal business, we were able to access some nutrition funding to help this group pilot a nourishing food box program. We were proud to be able to help with this initial test-run, and provide a little extra support to some of our clients during a difficult time. 
Care Partners wishes Jennifer and her team all the best as they evaluate the pilot project which ended in 2020, and as they continue to explore ways to support Cook County residents with nourishing and healing food. If you are interested in volunteering or supporting their efforts or if you'd like to know more, contact Jennifer Trowbridge by calling Care Partners at 387-3788 or emailing her at jennifer@carepartnersofcookcounty.org.
Click here for photos and more information about the Nourishing Food pilot project!