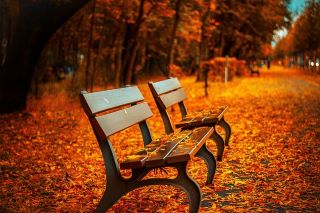 We all experience grief at some point in our lives, whether it's loss of a job, loved one, relationship or what life was like prior to COVID. Come share and connect with others who have also experienced grief in their journey of life. This common ground can often help us heal, make us feel less alone, and even inspire us to help others.
Sawtooth Mountain Clinic and Care Partners of Cook County are pleased to offer a 10-week Grief Recovery Group that will meet in Grand Marais starting Wednesday, October 11 from 6-7:30pm. Because no single model of grief can perfectly describe each person's unique experience, the Grief Recovery Group will explore different forms of grief, focusing on psycho-education and emotional regulation skills. Participants will receive valuable guidance and discover tips to help navigate the grief process in a supportive environment – a safe place to talk about struggles, learn new ways to cope, and support one another along the way.
Facilitators are Melissa Beseres, MSW, LICSW and Anna Ross. Melissa is a Behavioral Health Consultant at Sawtooth Mountain Clinic, with experience working in a Level I trauma hospital and outpatient mental health clinics. She has also worked in individual therapy and group therapy settings and has earned a Grief Support Specialist Certificate through the University of Wisconsin, Madison. Anna is in her final semesters working toward a master's degree in social work. She has worked in the mental health field for the past 5 years and holds a bachelor's degree in psychology. Anna has co-facilitated the Grief Group with Melissa for the past two sessions.
The Grief Recovery Group is intended to be small in nature to foster getting to know each other and build group camaraderie, so group size will be limited. This is also a closed group, meaning that members will all start and finish together with no new participants added during the ten-week session. It is important that participants are at least 6 months removed from their loss as the activities and group sharing may be overwhelming for those who are just beginning their grief journey. Please call Sawtooth Mountain Clinic at 218-387-2330 to see if this group might be a good fit for you.
The Grief Recovery Group is offered through a partnership between Sawtooth Mountain Clinic and Care Partners of Cook County and is sponsored by Care Partners through a Federal Older Americans Act grant administered by the Arrowhead Area Agency on Aging.